Wolfenstein - 2009 Version
HDR ReShade
By Tore Andersen
Wolfenstein, 2009 version from Raven Soft, is a relatively underrated follower to Return of Castle Wolfenstein (2001). For some reason, this is the only Welfenstein game that's no longer being sold on Steam. The game is not revolutionary, but it's technically still a solid first-person shooter, and it's a perfectly legitimate part of the Wolfenstein game series. The render does have some shortcomings compared to newer games, but fortunately this is easily fixed. This HDR ReShade will add better lighting, colors, image clarity and Anti Aliasing, which will greatly improve overall image-quality.
Requirements
Wolfenstein 2009 version.
*For unknown reasons, the game is no longer being sold on Steam. Amazon & eBay sometimes sell used copies at overprices (Due to the lack of online keys), which don't do the developers any good. Currently I can only recommend looking for the game at local game stores (who are usually clueless), or searching the far corners of the internet for a "backup".
HDR ReShade
HDR ReShade (DOWNLOAD)
Download and unpack into the Wolfenstein game-folder

That's it, Wolfenstein is ready to launch

*Note for Windows 10 users:
The Creators update for Windows 10 introduced a wide variety of problems, especially for games with custom renders like ENB or ReShade. If you encounter problems like messed-up graphics or extreme slowdowns, then follow the steps in number 4 here: (LINK) *Pay special attention to the RivaTuner settings.
If this doesn't work, then Windows is somehow still blocking it. Search Google for alternative ways of forcing Windows 10 to use custom d3d files.
Screenshots
ReShade Original ReShade Original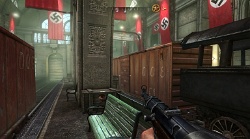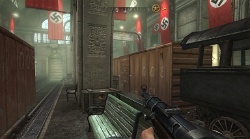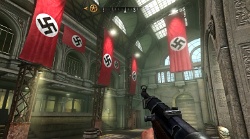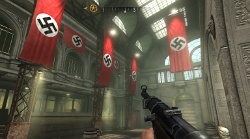 Game Art
If you find this, or any of the other guides useful, please consider supporting me on Patreon

By becoming a Patron you will participate in a monthly drawing for a Premium Steam Game-Key, and you will help me provide more frequent content

For more game modification projects and guides, please visit the main page. New and old games are added regularly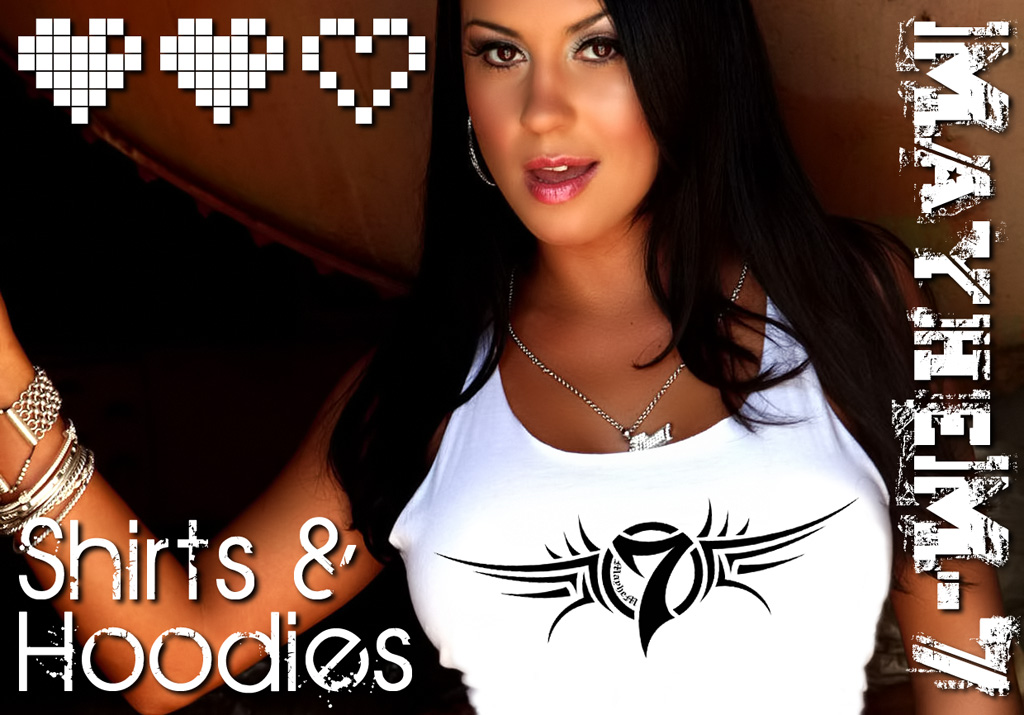 Game Info
Wolfenstein (2009 version) is a first-person shooter from legendary developer Raven Software, published in 2009 by Activision. It's a late sequel to "Return to Castle Wolfenstein" from 2001. It's created with an enhanced version of iDSoft's iD Tech 4 engine. It was released in August 2009 for Windows, PS3 and Xbox. iD Soft oversaw the production, as the last game before the company was bought by ZeniMax Media.

The story starts in Isenstadt, a fictional German city during World War II, where the Nazi's have declared martial law in order to excavate some rare crystals. The crystals are used to enter a parallel dimension, and strange things soon starts happening.

Wolfenstein 2009 uses a special version of iD Soft's iD Tech 4 engine, also used in Doom 3 and Quake Wars - Enemy Territory. The multiplayer part of Wolfenstein was developed by Endrant Studios, a completely different development team, which wasn't a decision that was taken with quality in mind. After the game was released, a PC patch had to be made to address several issues with the multiplayer component.

Wolfenstein 2009 had 4 promo-comics released before launch, each based on a particular Wolfenstein game. The first one presented the escape from Castle Wolfenstein from "Wolfenstein 3D", the first Wolfenstein game. It also had the scene with Hans Grosse and the final battle with Adolf. The 2nd comic was about Wolfenstein 3D's prequel, Spear of Destiny. Particularly the final battle against the cybernetic Death Knight and the Angel of Death for control of the Spear. The 3rd comic was about the Return to Castle Wolfenstein, picturing the battle with Olaric, the destruction of the V2 rockets and lastly the final battle with Heinrich. The 4th comic was based on the cinematics from Wolfenstein 2009 about the infiltrating of a battleship and about the Thule medallion.